Wildroot-
Wildroot is a hand-bound, experimental typography book compiled of individual essays on nature. It explores themes including spirituality, belonging, coming of age, and community in the context of the wilderness. All photography, lettering, and illustrations are original work.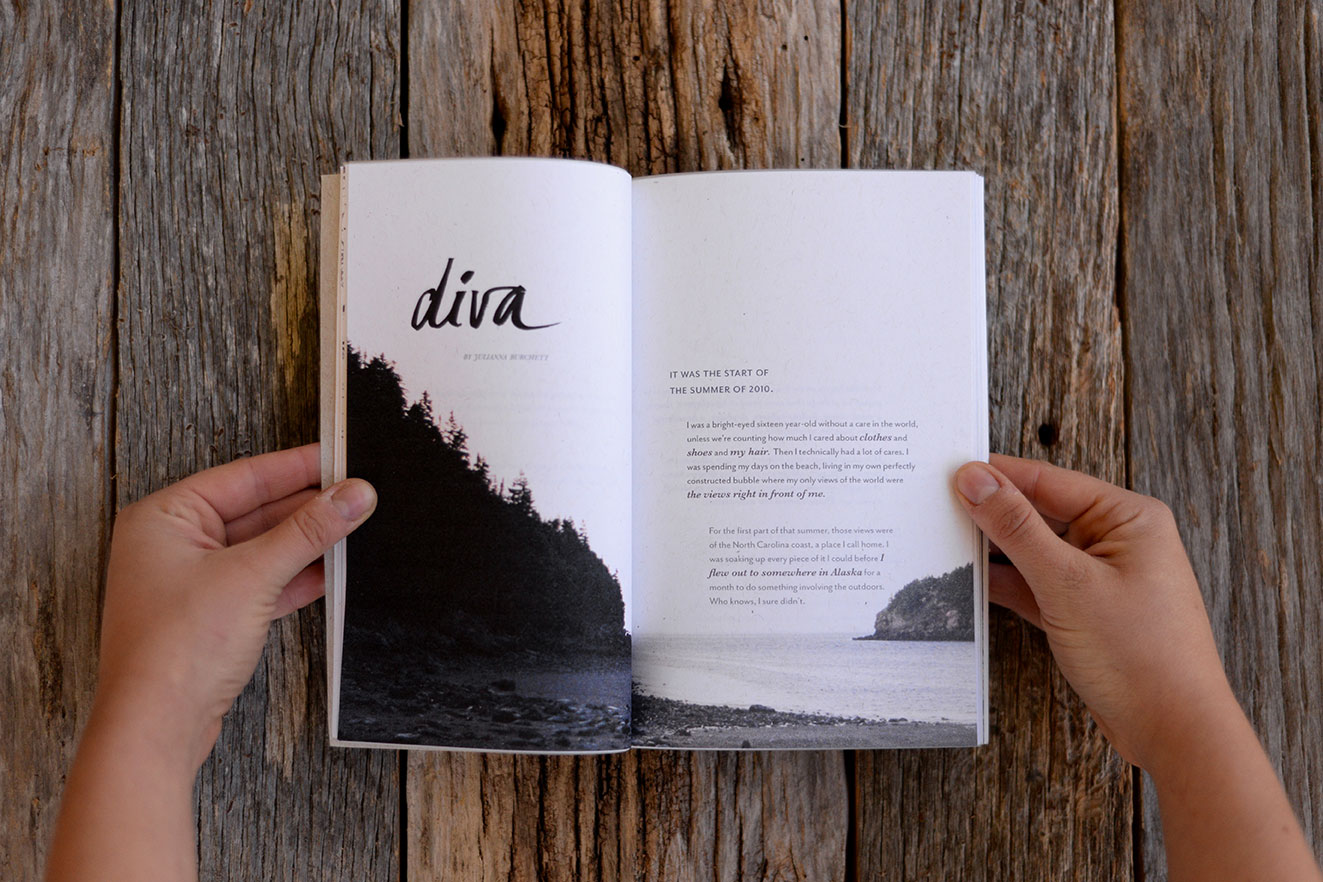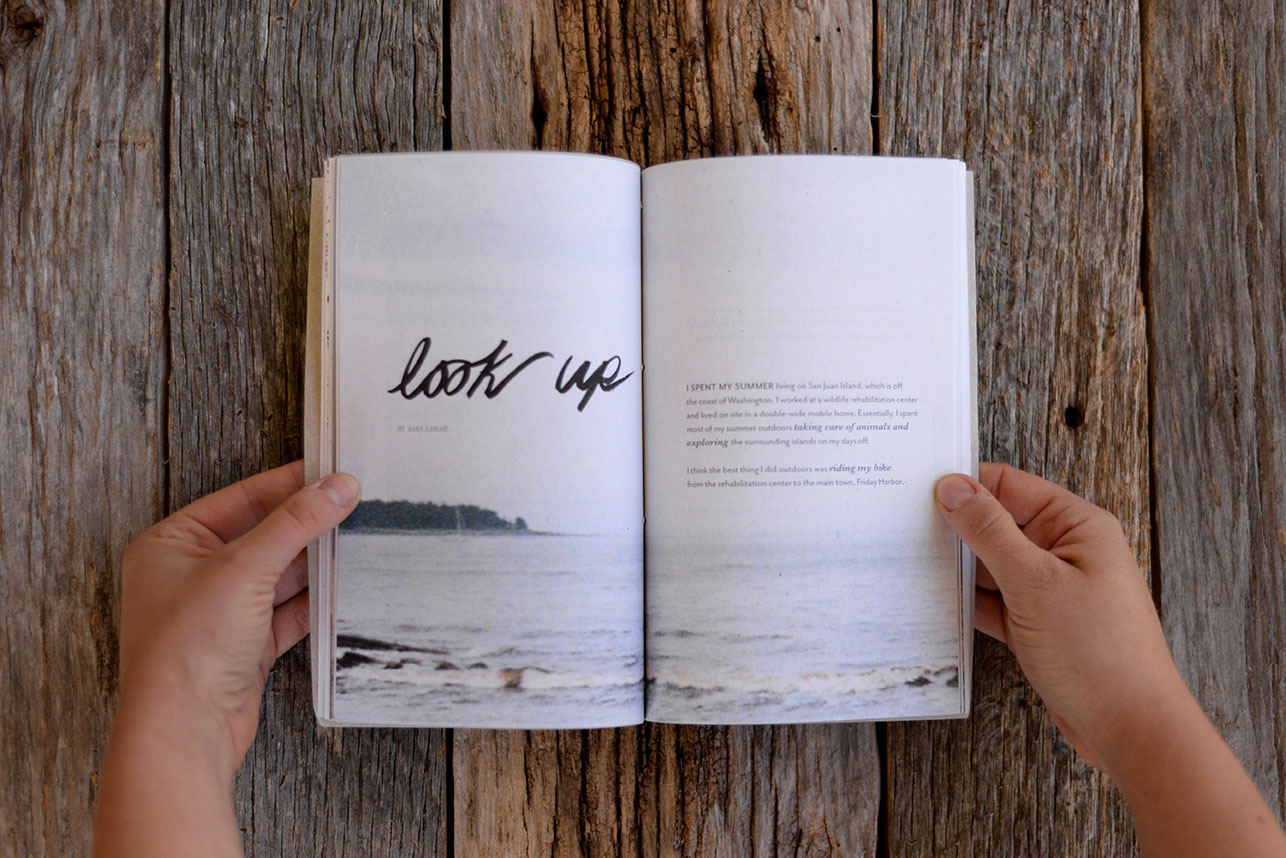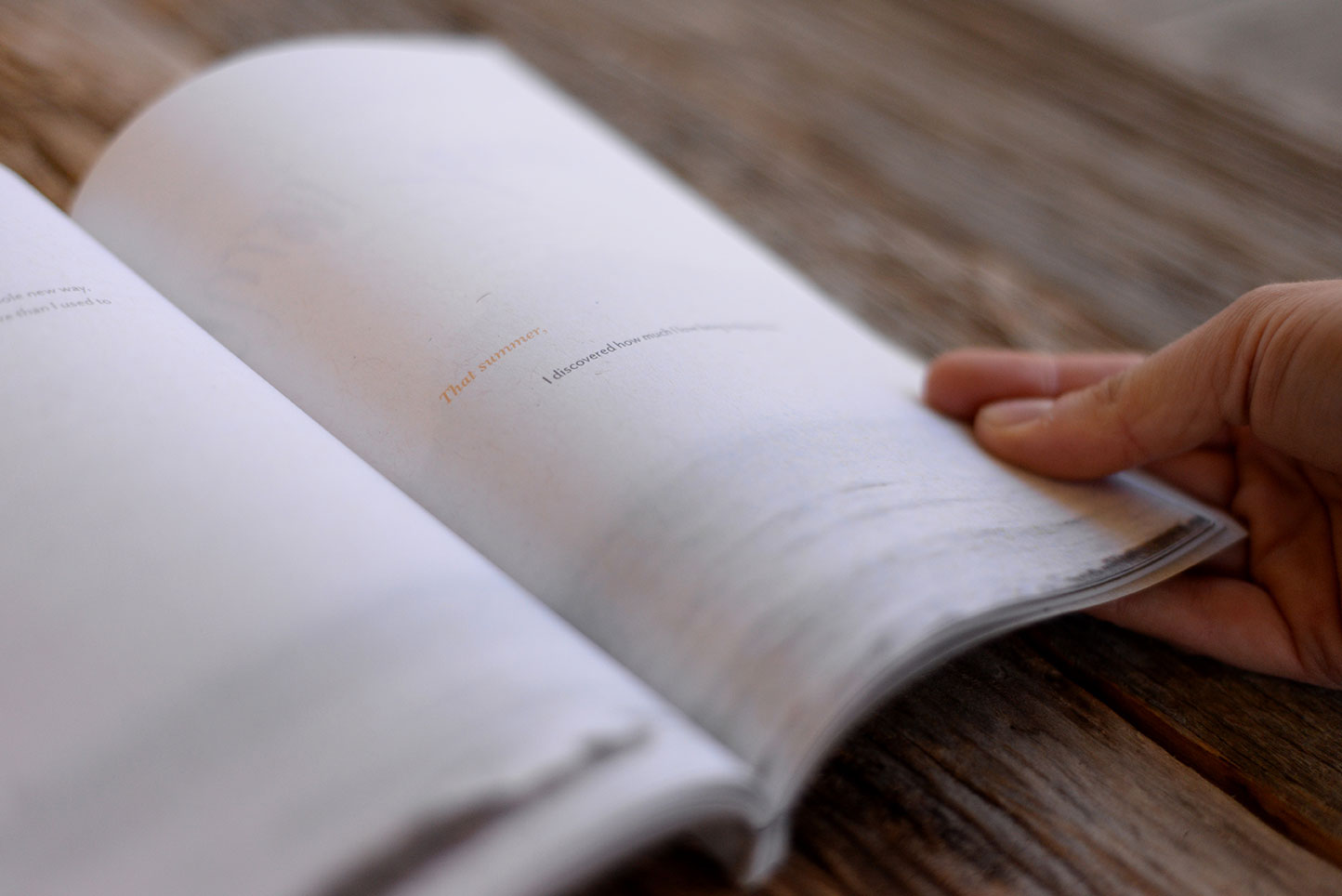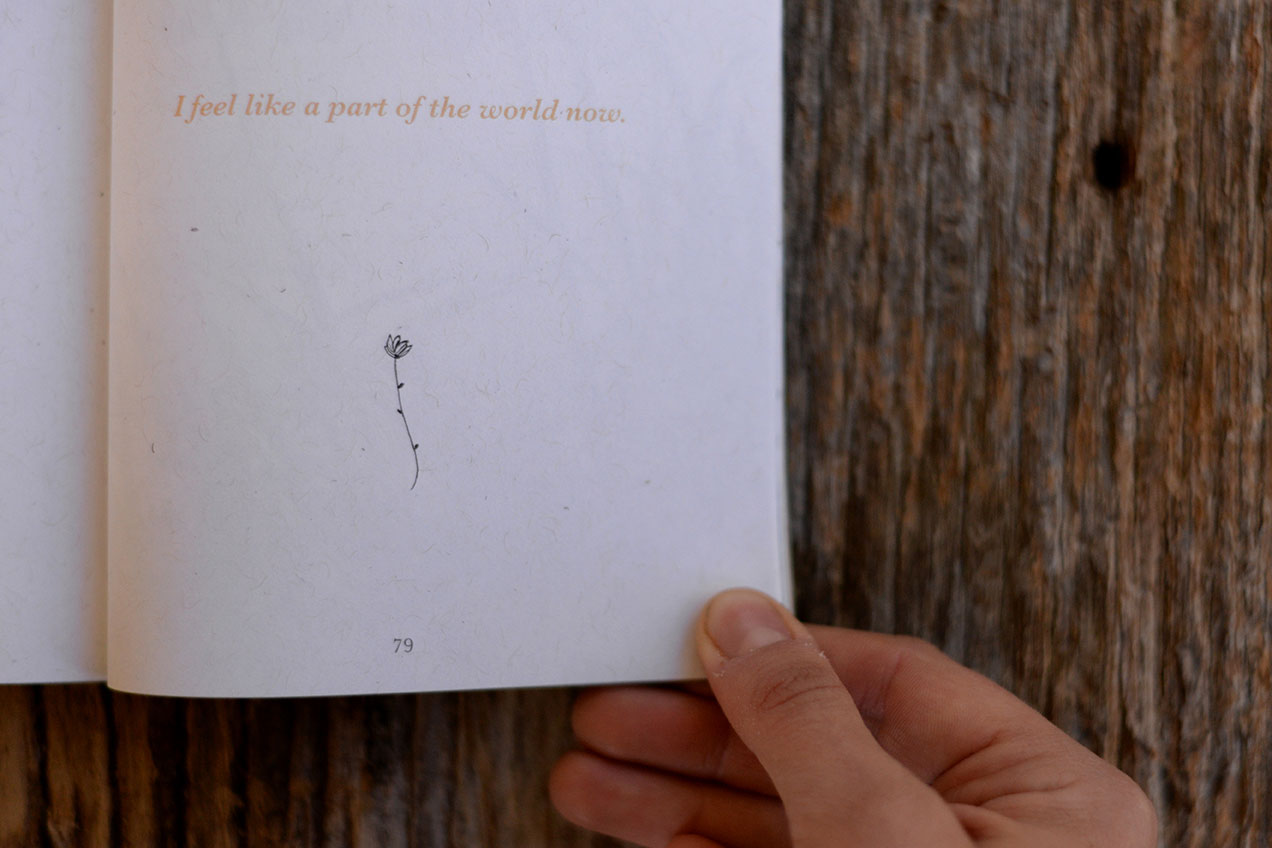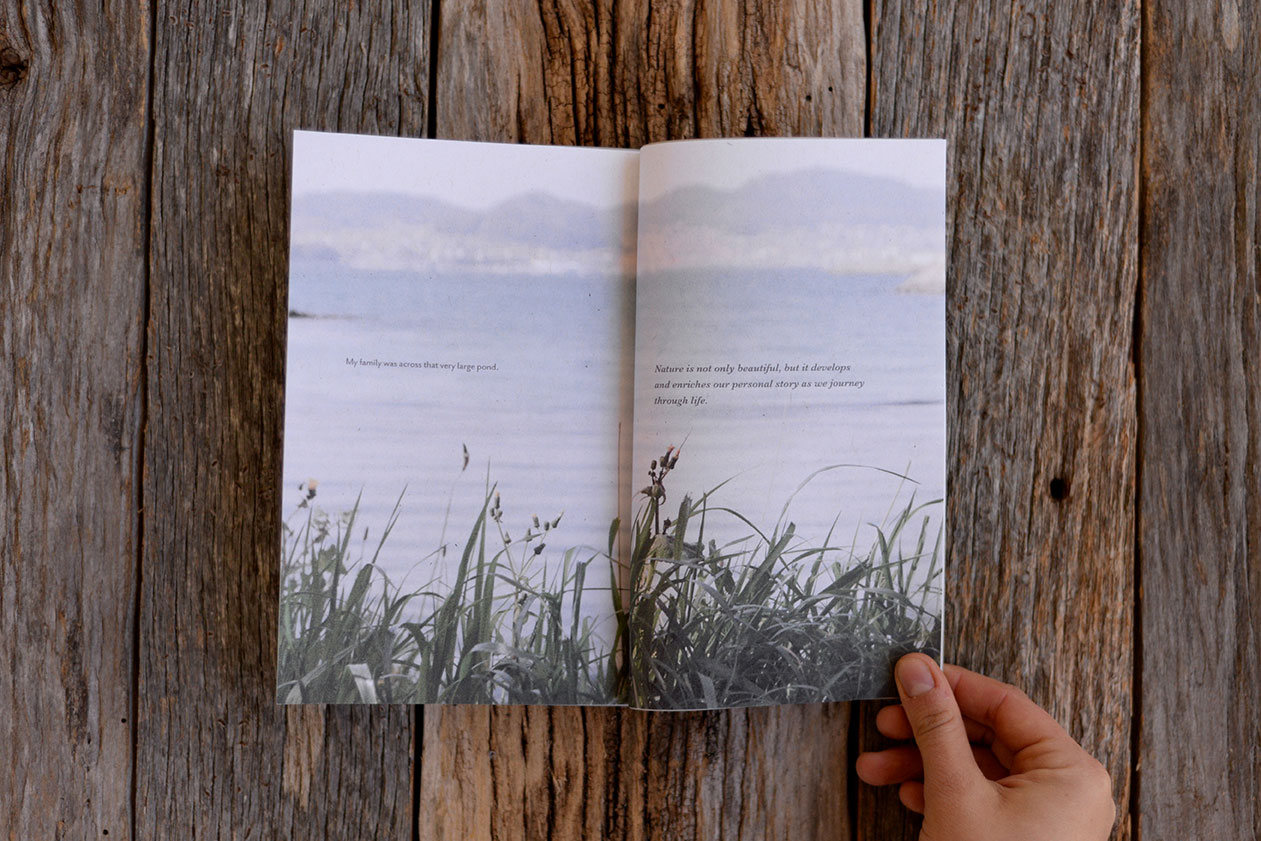 Experimental Type Poster–
This poster was designed to advertise a series of summer events at a fictional typography museum. I created the letterform using fresh flowers to bring a lively and summery feel to the piece.
Peace Love Bikes–
Typeset and letterpress printed, these cards were designed in a workshop with Jim Jereb, a printmaker from Laramie, Wyoming.
Untitled No.1–
Untitled No. 1 is a zine depicting my graphic design classmates in college. Using original photography and quotes, each person's spread reveals something unique about their personality and quirks to the reader.
Nerve Design Journal–
Nerve is a design journal created for sophomore design students. It features articles focused on growth, risk, failure, and vulnerability. All photographs are my original work.